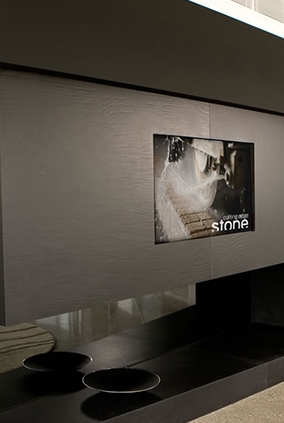 Treat yourself and your kitchen with marble or granite benchtops that will withstand the toll of time and still come out strong. Whether you are renovating your home kitchen, adding the finishing touches to an investment property, or improving your commercial space, Cutting Edge Stone's marble and granite kitchen benchtops in Melbourne are the most perfect solution.
Marble and granite are well respected in the market for a reason. These wonderful products of nature extracted from our loving Mother Earth have long remained a popular choice of material for building counters. When considering their durability and beauty, it's no wonder these are the two most commonly used materials for manufacturing counters not only in Melbourne but around the world.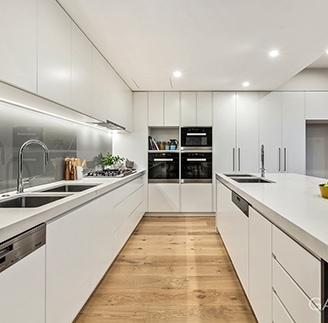 Marble Benefits And Maintenance
Realising the durability and strength these materials offer, Cutting Edge Stone have developed expertise in the creation of true works of art through our marble and granite benchtops. Melbourne residents won't find work like this in any kitchen in the world. Quality kitchen benchtops are right in your backyard, and can be customised to be unique for your home.
Install a touch of class: install natural stone in your kitchen
When you want to change the look of your kitchen, bathroom or any other room, rather than spending large amounts on redecorating and renovating, get marble or granite kitchen benchtops and countertops and add a touch of class to your home. Marble benchtops, granite benchtops and granite countertops can brighten up your place and give it a modern and chic look, which looks more expensive than it actually is. Marble look stone benchtops are highly desirable, and with Cutting Edge Stone, you can get the real thing for an affordable price.
Having over 40 years of experience in stone fabrication and installation, our team of experts can provide the best quality services - from designing, cutting, finishing to installing your granite and marble kitchen benchtops and countertops. Everything will be done with precision and accuracy – because there is no alternative to being perfect that is acceptable for us!

We also offer a full range of Caeserstone countertops produced to the same exceptional level of quality as our natural stone products. Caeserstone offers all the beauty of marble or granite but without the limitations on colour at an affordable price.
For an experience full of colours and patterns, precision and class, contact our Tullamarine, Melbourne showroom and let us design the perfect marble kitchen benchtop to add some old world charm to your home, or choose granite to give a contemporary look to your place. Either way, you'll be impressed by our team's ability to provide you with the finest kitchen granite and marble benchtops in Melbourne and beyond!
Why granite or marble for my home?
Beauty and durability – the two benefits you are sure to experience when you choose our marble or granite bench tops for your Melbourne kitchen. These are the two most important factors to consider for home surfaces, with marble and granite ticking both boxes. Marble and granite benchtops and countertops are:
Strong and can withstand usage and harsh environmental conditions for longer periods of time (compared to wood or steel)
Easy to clean and maintain – can stay as good as new for longer periods of time
Come in a variety of colours and therefore are visually appealing and increase the aesthetic value of your place
Guarantee a unique look for your home, as no two slabs are exactly the same
Our high-quality workmanship and team of experts can totally transform your place with our collection of marble and granite kitchen benchtops. Melbourne homeowners can balance quality with affordability with our stunning countertops. We have been serving in Melbourne since 2004 and have succeeded in providing precision and innovation in stone fabrication and installation for residents, business-owners and builders alike.